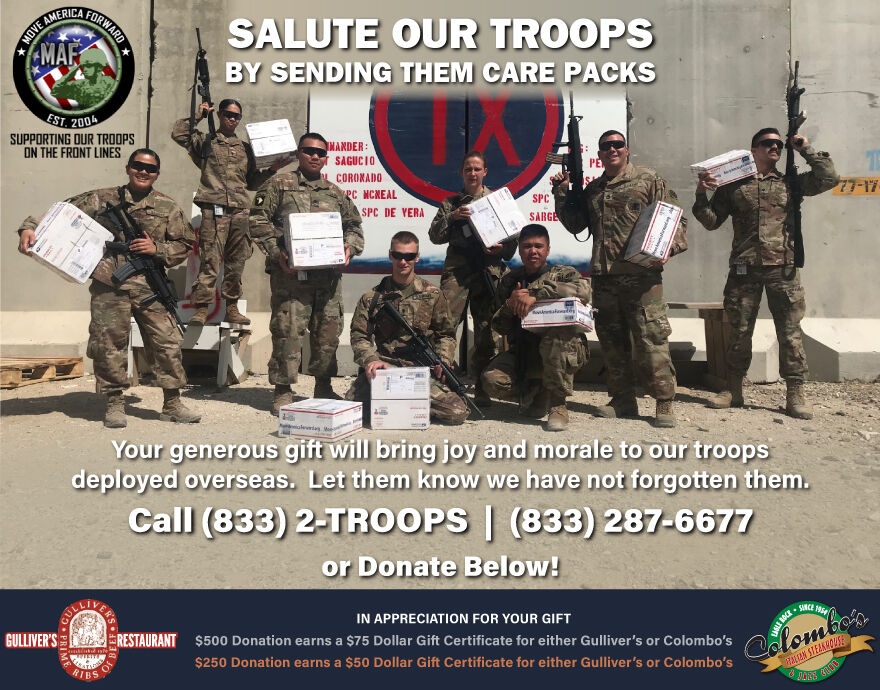 AM870 THE ANSWER INVITES YOU TO SUPPORT OUR MILITARY!
Call (833) 2-TROOPS
(833) 287-6677
or donate on-line below.
With over 400,000 US troops still deployed around the world such as Iraq, Japan, Germany, Syria, South Korea and many other locations around the world, Move America Forward sends Care Packs as a powerful reminder to all our troops serving to protect us all that they are not forgotten, and so very appreciated.

Please STAND UP FOR OUR MILITARY by sending Care Packs. Select from one of the Care Pack options listed below and help honor and remember our Service Members!