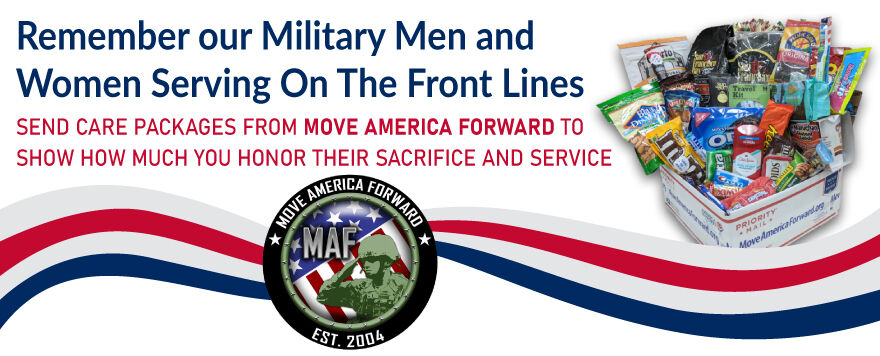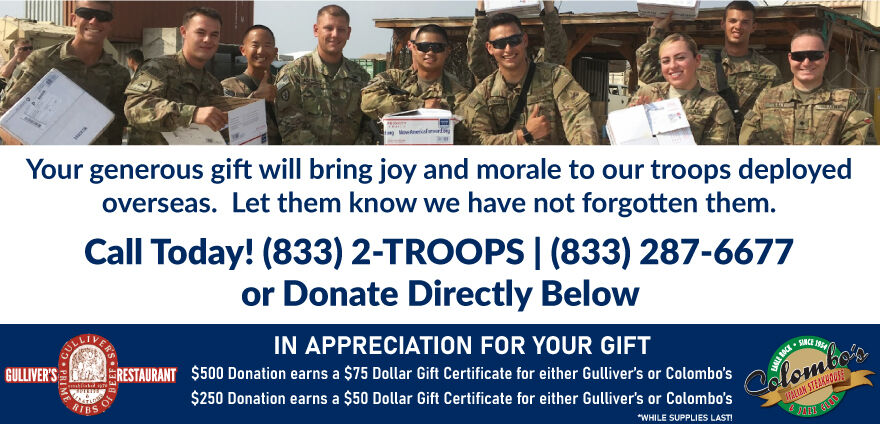 Our brave men and women in uniform face increasing and untold threats each and every day - now more than we have ever seen in our country's history. They do this far away from home, family, friends and the country they love.
AM870 THE ANSWER and MOVE AMERICA FORWARD are launching this SPECIAL 2023 HOLIDAY SEASON fundraising campaign to honor their service by sending them Care Packs.
Call (833) 2-TROOPS that's (833) 287-6677 or Donate using the On-Line form below.