Townhall 2021 Sponsorship Opportunity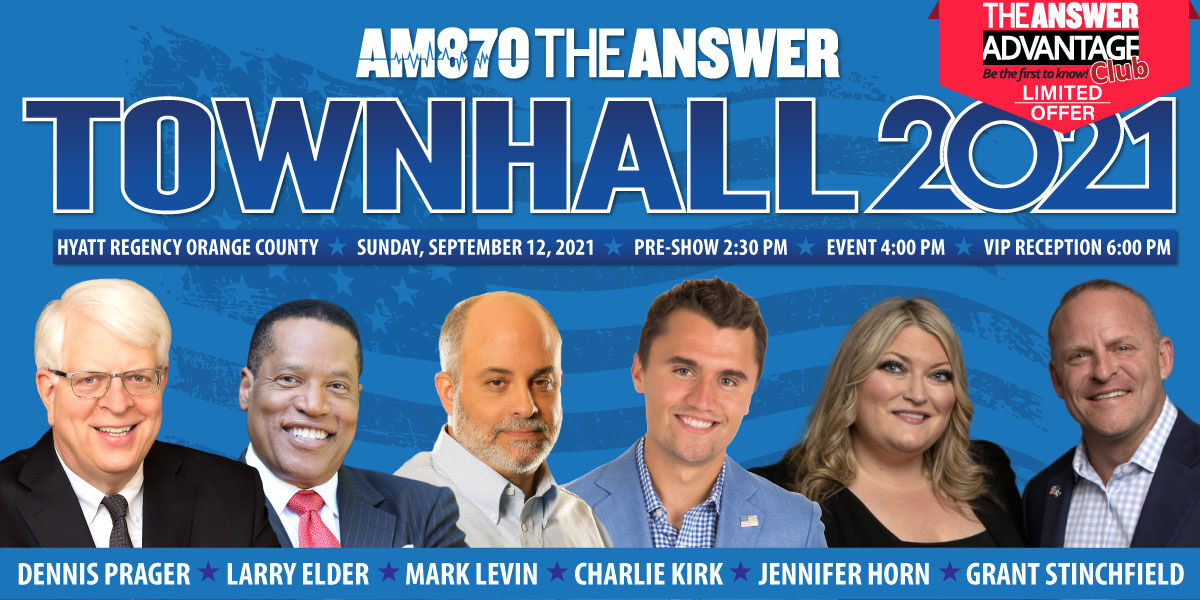 AM870 The Answer is Proud to Present Townhall 2021 - and the return to the regular Townhall format with a full in-person event with Pre-Show Warm Up and Post-Event VIP Meet and Greet Reception.
Interested in partnering with AM870 as an official Sponsor of Townhall 2021? We'd love to talk with you about the benefits of a Townhall Sponsorship.
Contact Michael Botta at (818) 662-3740 or via email at [email protected].
Townhall 2021 is AM870 The Answer's signature annual event where thousands of our listeners gather for a one night only special occasion with our AM870 The Answer Talk Hosts. This year - Townhall 2021 will feature Dennis Prager, Larry Elder, Mark Levin, Charlie Kirk and will be hosted by The Morning Answer's Jennifer Horn and Grant Stinchfield.
Don't miss this special sponsorship opportunity to reach thousands of our core AM870 Loyal Listeners. Call Michael Botta today at (818) 662-3740 or via email at [email protected] for more information.
Here's what previous sponsors have to say about partnering with AM870 The Answer and sponsoring Townhall.