"E.T. The Extra-Terrestrial" Review: Classic Celebrates its 40th Anniversary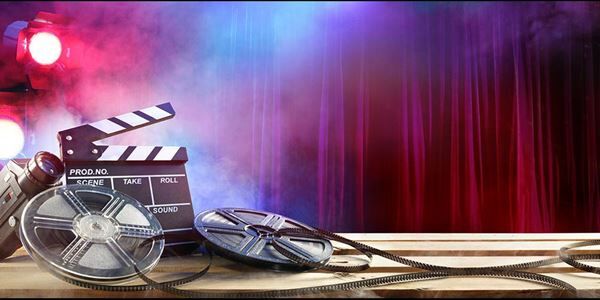 By John Hanlon
Forty years after it arrived in theaters, E.T. The Extra Terrestrial remains a cinematic masterpiece. The film, which was recently released in a new 40th Anniversary edition, is a celebration of youthful exhilaration and unquenching friendship. The feature has a transcendent power that makes it truly timeless.
Henry Thomas stars as Elliott, a sensitive middle child who wants to spend time with his older brother Michael (Robert MacNaughton) and his friends. After Elliott encounters a strange creature in his backyard by himself, no one believes he saw what he claims. The creature is like a secret only Elliott knows.
Like a persistent child who won't give up, Elliott searches for the unique lifeform and eventually brings it into his home. Eventually, Elliott's family sees the extra-terrestrial for themselves but Elliott's connection with E.T. has already formed and it's that connection — that wondrous and innocent friendship — that serves as the beautiful core of this wonderful story.
Even though the film has this universal appeal, it's crafted around the child's perspective. Even when adults play a major role in the third act, writer Melissa Mathison manages to keep Elliott perspective at the forefront. Director Steven Spielberg also does that by keeping the camera aimed mostly at the children and keeping many of the adult faces hidden, except for Elliott's mother Mary (Dee Wallace).
The first half of the film focuses on Elliott and his two siblings, Michael and Gertie (played by a scene-stealing Drew Barrymore) while the second half broadens the story and brings more adults into it. Even when the scale of the story gets larger though, Elliott remains at the center of it and the third-act scenes showing Elliott separated from Elliott are undeniably impactful.
During the film's second half (when the kids are faced with the prodding adults), the screenplay thrives when showing how the children's youthful vigor withstands and overcome the adults' cold-hearted complacency. From the teenage Michael commandeering a van ("I've never driven forward before," he shouts) to the neighborhood kids racing their bikes across town to Elliott closing his eyes in heartbreak when he thinks there's no escape, there's an innocence on display here that's truly unforgettable.
In addition to capturing this youthful innocence, the feature also has a wonderful sense of humor about it. Some of the most memorable scenes are dramatic ones but there are a number of funny scenes in the first hour as E.T. bonds with Gertie and learns how to adapt to his surroundings. It's easy to forget the story's playfulness in the first hour as it focuses in on its main characters.
Although the film was crafted forty years ago, it's amazing to see how many elements of it are truly unforgettable. From John William's uplifting and iconic score to E.T.'s physical form (which remains a true feat) to the unforgettable young actors here (especially Thomas, who plays a pivotal role in nearly every scene) to Spielberg's inspiring direction, E.T.: The Extra Terrestrial remains a classic which has and will undoubtedly continue to withstand the test of time.
E.T. The Extra-Terrestrial is now available on 4K Ultra HD and Blu-Ray. It can be purchased by clicking here.
John Hanlon is a film and television critic. This article was published here with his permission. All rights reserved.