"Fast & Furious Presents: Hobbs & Shaw" Review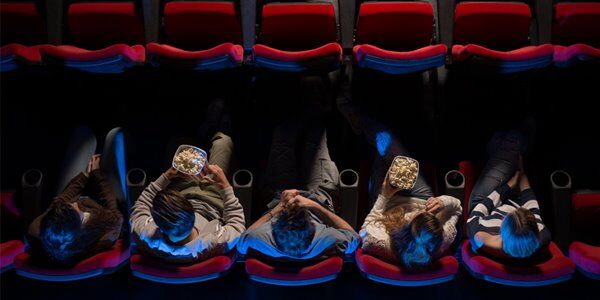 By John Hanlon
The Fast and the Furious series was never known for its subtlety. The long-running franchise is known for its great action, solid humor and fast cars. The new spinoff feature Fast & Furious Presents: Hobbs & Shaw tries to forge its own unique identity in the franchise, attempting to stand out on its own as a buddy comedy. The two title characters may despise each other but the plot pushes them together and they are forced to help save the day.
Unfortunately, the film isn't half as much fun as it thinks it is.
Early on, Brixton (Idris Elba) appears onscreen as the villain. "I'm the bad guy," he says. Screenwriters Chris Morgan and Drew Pearce are clearly self-aware and recognize that these characters don't need depth to satisfy hardcore series fans. However, some character development would've been nice.
The main story features Luke Hobbs (Dwayne Johnson), a tough-as-nails special agent recruited to help the spread of a virus. The government wants him to work alongside Deckard Shaw (Jason Statham), the murderous criminal who previously antagonized Hobbs and the crew in Furious 7 and The Fate of the Furious. Shaw has a personal connection to this new case as his sister Hattie (Vanessa Kirby) carries the virus inside of her (she injects the deadly poison early on).
The script relies on the comedic duo of Hobbs and Shaw, two mismatched partners forced to work together. There are plenty of one-liners as Hobbs criticizes Shaw and vice versa but few of them stand out. Instead, the humor feels juvenile and simplistic. This isn't a charismatic duo engaged in a witty battle.
It's just two men superficially criticizing during their mission.
A stronger villain would've raised the stakes but the one-dimensional Brixton gives the talented Idris Elba few opportunities to make his character truly memorable. Brixton is a super soldier: a genetically-enhanced tool that the real villains — who control him behind-the-scenes — use to get their way. Since he's more robotic than human, there's little room for a personality to emerge.
"I'm black Superman," he says at one point, and there's little to his character beyond that.
Although many of the Fast and the Furious movies are outrageous and incredible to begin with, this one feels particularly detached from reality, especially because the antagonist has superhuman strength. Because of that, the stakes feel a lot lower and there's less excitement in the battles themselves. It's obvious which side is going to win and the tension never really ratchets up to where it should be.
There are a few action sequences here as well but none of these pops onscreen. In this long-running franchise, there have been plenty of memorable action scenes but here, none of them engage the imagination in a way that makes them uniquely exciting. Even a big chase sequence near a cliff feels inferior to the action-packed scenes the previous Fast and the Furious films have offered.
Hobbs and Shaw aims to stand out from its predecessors in this long-running franchise but never lives up to its potential. From buddy humor that never quite clicks to a clichéd villain who talks about how machines will take over the world ("The evolution of man is coming whether you like it or not," he says), the new film never manages to create a unique footprint. For fans of the series, this installment will likely be a must-see but this one lacks the fun exciting nature of some of its predecessors.
John Hanlon is our film and television critic. You can like his work on Facebook here and follow him on Twitter @johnhanlon. He maintains his own site at JohnHanlonReviews.com