"King Richard" Review: Inspiring film celebrates Venus and Serena Williams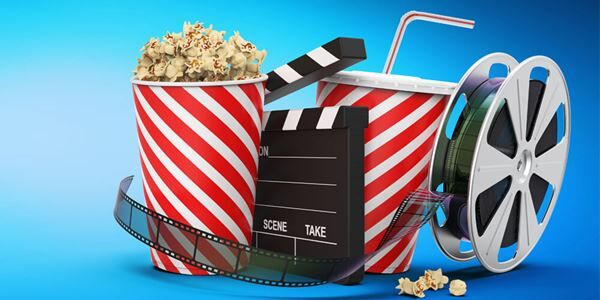 By John Hanlon
"This world ain't never had no respect for Richard Williams but they're gonna respect y'all" the title character tells his children in the drama King Richard. Played by Will Smith, the main character is a driven, intense and overbearing man who believes two of his daughters — Venus and Serena – can become tennis superstars if he pushes them enough. Now on Blu-Ray, the drama celebrates the families' work ethic while seldom shying away from exploring Richard's overbearing personality.
The story takes place over the period of a few years during Venus and Serena's youth and it shows how Richard defied the odds and helped secure his daughters' rightful place in the history books. Early on, Richard trains his daughters on the courts during the day but then spends time at night looking for potential coaches who can bring them to the next level.
When he meets coaches like Paul Cohen (Tony Goldwyn), his own arrogance gets in the way as he pushes his daughters to follow his advice as much as the advice from the professionals.
The screenplay by Zach Baylin celebrates Richard and the affection he has for his family while also highlighting many of his shortcomings. Showing how Richard alienated potential allies, left his wife out of important conversations and even used the spotlight from his children to boost his own ego, the drama isn't afraid to show Richard as a three-dimensional figure but it does sometimes gloss over some of his other flaws. For instance, a late sequence with his wife Brandy (Aunjanue Ellis) reveals an important part of Richard's back story that's otherwise forgotten.
The film also nicely shows Venus (Saniyya Sidney) and Serena (Demi Singleton) as two kids who love tennis and also support and encourage each other. At such an early age, their drive isn't as obvious as their father but they want to thrive and succeed in the sport. Their egos aren't as large as their father's but their passion for tennis is and it shows as they push him to let them showcase their talents even when he thinks they aren't ready.
Director Reinaldo Marcus Green nicely balances the private and the professional lives of the two sisters, showing them as fun-loving children who also love playing tennis.
The title of the film suggests that the movie is all about Richard Williams but it's much richer and deeper than that. It's about a family that comes together and helps two of its members on a journey towards tennis superstardom.
King Richard steers away from some obvious choices here – avoiding many sports cliches that would've weighed it down — and presents a look at a family eager to help two of its members succeed. With Will Smith transforming into the title character in one of his best performances and Ellis stealing scenes from the Oscar nominee, the movie shows the complicated dynamics on display in the family's household while also showing what hard work and discipline can lead to.
It's an inspiring sports film that never loses sight of its flawed title character.
King Richard is now available on Blu-Ray and DVD. It can be purchased by clicking here.