"News of the World" Blu-Ray Review: Tom Hanks shines in Western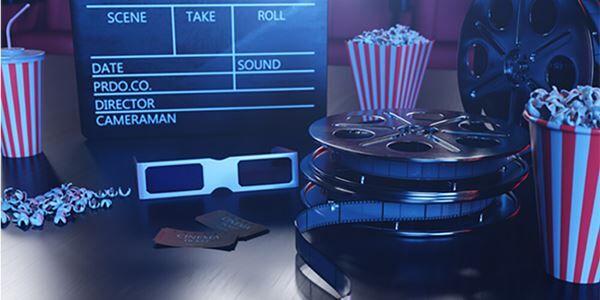 By John Hanlon
Director Paul Greengrass is well-known for many of his exciting thrillers and the intensity of some of his action sequences. In films like Green Zone or The Bourne Supremacy, the camera follows the characters closely as they fight for their lives or battle to survive harrowing situations.
In his latest film News of the World, Greenglass slows down the pace to focus on a couple of characters who are trying to make a long trek across Texas.
The film, which arrived on Blu-Ray and DVD this week, tells the story of a man who journeys from town to town telling people about the recent headlines. Reading from newspapers from across the country, veteran Captain Kidd (Tom Hanks) offers listeners in a post-Civil War world a glimpse of current events beyond their small communities. A gifted storyteller, Kidd's natural knack for keeping audiences engaged gives him the opportunity to opine about the country coming together after such a dark period.
On his travels, Captain Kidd meets a young orphan named Johanna (Helena Zengel), who doesn't speak English. Raised in a Kiowa tribe, Johanna only speaks the native language of the tribe. After some initial reservations and realizing how nervous Johanna is, Kidd vows to help bring her to a relative's home. "Little girl is lost," he says. "She needs to be home."
Adapted from the novel by Paulette Jiles, screenwriters Paul Greengrass and Luke Davies tell a compelling story here about the relationship between the laid-back Kidd and the anxious Johanna. As usual, Hanks delivers a sturdy leading performance and youngster Zengel does well in a role that requires a lot of nonverbal communication. Since Johanna doesn't speak much English, the actress is oftentimes forced to express her feelings of heartbreak and fear without saying a single word.
The duo work well together and the actors naturally bond together as their characters face difficult circumstances along the way. Even though they oftentimes can't communicate verbally, the film shows how they work together — facing off against thugs and predators — despite that.
Although some of the story beats feel familiar, the story presents a unique look at storytelling in the post Civil War-era. During that time, many communities were cut off from each other and news — which now travels at warp speed across the globe — was slow to make its way from town to town. By going from one community to another, Kidd changes that and urges those who ask to find a way to move beyond the War between the States. Along the way, he also finds a way to encourage listeners to break free from the biased stories that local leaders want to tell and he urges them get out of their comfort zones.
The feature captures a specific era and looks and feels like a Western from long ago but it also features some contemporary and accessible lessons that can be applied today. At its heart is a storyteller who understands the value of a good narrative and the necessity of understanding communities outside one's own. With that in mind, Hanks — a man who has helped tell a variety of disparate stories on the big screen — feels like the perfect choice to lead the feature.
At times, the story does drag and some of its story turns do feel familiar and simplistic but News of the World manages to stand out for its unique look at reporting in this era and its lessons about the value of good stories.
Blu-Ray Special Features: The Blu-Ray features director's commentary from Paul Greengrass and a behind-the-scenes featurette about the relationship between Tom Hanks and Helena Zengel.