'Shazam!' Review: Fun superhero film celebrates unique families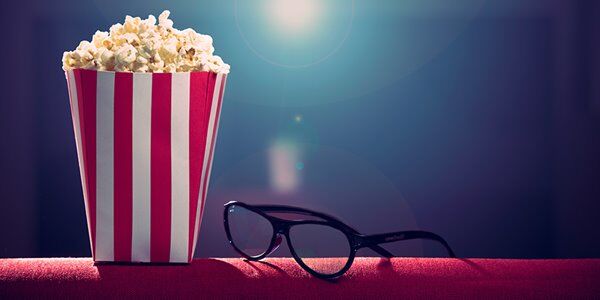 By John Hanlon
Unlike many other superhero movies, the 2019 film Shazam! — which arrives on Blu-Ray and DVD today — celebrates the idea of superheroes. It doesn't just celebrate the concept of it. It finds joy in the opportunities and hopes super powers bring both to the people who have extraordinary abilities and those surrounding them. While other genre films question the responsibility that comes with such a position, this one features a group of optimistic and eager young people who find the joy that comes with it.
Fortunately, the filmmakers hired Zachary Levi to serve as the perfect instrument to convey that joy and unabashed glee onscreen.
Before Levi arrives onscreen, the feature introduces Billy Batson (Asher Angel), a teenager caught up in the foster care system. After moving from family to family, Batson arrives at a new foster home. The new home includes an overly affectionate younger sibling named Darla (Faithe Herman), a video game aficionado named Eugene (Ian Chen) and Mary (Grace Fulton), a studious older teen working on her college applications. The family also includes Freddy (Jack Dylan Grazer), Billy's gregarious roommate who loves superheroes.
The film takes its time introducing this foster family and shows how wonderful and unique these families can be. Billy's early interactions with his siblings are awkward but the story — to its great credit —paints a strong and loving portrait of this family.
During a subway ride, however, Billy's new life changes dramatically when he's transported into a mysterious cave. A wizard grants him magical powers. Billy can transform into a superhero by saying a magic word and when he does that, his body transforms. He becomes a fully-grown adult and it's here where the character is portrayed by Levi.
As with other origin stories, this feature has to do a lot. It has to introduce its main protagonist, create a worthy villain and show the hero learning about his powers. Shazam! does all of that with self-awareness and humor. Being a fan of superheroes himself, Freddy (played perfectly by Dylan Grazer) understands what superheroes can do and enrolls Billy in a vigorous training process. Because of the excitement he shares with the main character, these scenes feel fresh and fun. They're quick, humorous and well-orchestrated.
Mark Strong co-stars here as the villainous Dr. Sivana, a bullied teenager who grew up wanting the power to seek vengeance against those who hurt him (namely, his family). It's interesting to note that Sivana grew up in a wealthy traditional family while Billy's new foster home provides him with a more unique family unit. Both had troubled childhood but as the film progresses, it's Billy who learns more about the importance of family.
With a story written by Henry Gayden and Darren Lemke, this superhero movie provides a delightful escape alongside a positive message about the importance of family. There are a few brief scenes showing that Billy and Freddy are teenage boys — their jaunt to a liquor store focuses on that — but the feature isn't just about two boys learning about how to use superpowers. It's about a family coming together and ultimately celebrating the concept of superheroes and the great opportunities that come with it.
The Shazam! Blu-Ray includes some great special features including some deleted scenes, a gag reel and a feature about the unique familial relationships on set. The stand-out special feature is a special behind-the-scenes look at the climactic carnival scene.
Click here to purchase the film today.
John Hanlon is our film and television critic. You can like his work on Facebook here and follow him on Twitter @johnhanlon. He maintains his own site at JohnHanlonReviews.com