2021 Culture Warrior of the Year Award Recipient Announced
Salem Media Group Names its 2021 Culture Warrior of the Year Honoree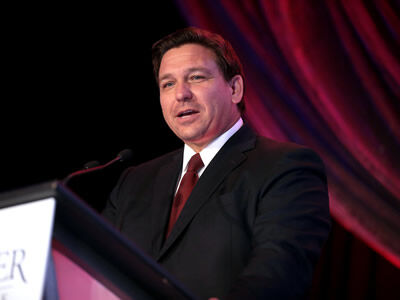 IRVING, Texas - Salem Media Group, Inc. (NASDAQ: SALM) announced today its winner of the 2021 Salem Culture Warrior of the Year award. Florida Governor Ron DeSantis was chosen, among the six finalists. DeSantis received 52% of the vote, from the Salem listeners who voted. Originally, Salem listeners were given the chance to nominate anyone who fits the category.
"Governor DeSantis is well deserving of this honor, and it proves how strong he is in Florida, but also across the country," said Salem Senior Vice President of Spoken Word, Phil Boyce. "Last year this award was given to Candace Owens, so both honorees are well deserving of the respect and admiration of the Salem audience across the country."
Salem has grown to become a giant in conservative media, with listeners to 100+ radio stations, in addition to the Salem Radio Network, the Salem News Channel, and the Salem Podcast Network. Listeners and viewers were given a chance to nominate individuals who embodied the spirit of a culture warrior, fighting the good fight to save America.
---

Take the Salem Media 2024 Presidential Election Mini-Survey
---