12:30 - 6:30 PM on Sunday, October 1
The AM870 THE ANSWER - TITANS of TALK RADIO - DENNIS PRAGER, MARK LEVIN, OFFICER BRANDON TATUM and CHARLIE KIRK will be LIVE ON STAGE for ONE DAY ONLY - Sunday, October 1, 2023 in Universal City at the Universal Hilton Hotel! Presented by Midas Gold Group.
Sponsored by Millennium 3 Real Estate, Southwest Construction and Home Improvement, Numbers USA, Rescue Roofing Construction, All-American Radio, Gunslinger Gunshop and Auctions, P Sardo Interiors, Mitch Clemmons Plumbing, Solar Unlimited, Smile Recreation, Absolute Airflow, Selective Search and The Naked Truth Report.
Hosted by Jennifer Horn and Grant Stinchfield and featuring our top talker panelists….Charlie Kirk, Officer Brandon Tatum,
Dennis Prager and Mark Levin ... Townhall 2023 is possibly the most important Answer event EVER. This year's event will take place on Sunday, October 1, 2023 at the Universal Hilton, 555 Universal Hollywood Drive, Universal City, CA 91608.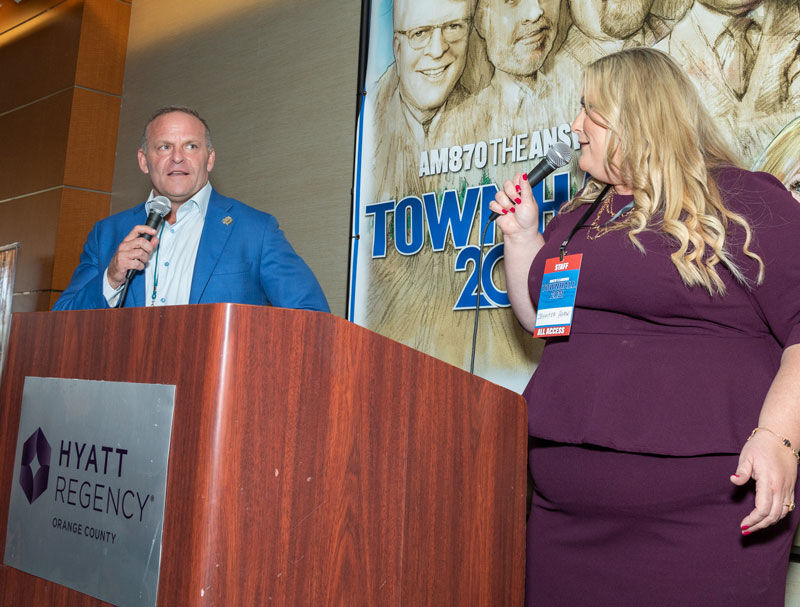 PLUS newly added - A Special PRE-SHOW with Jennifer Horn, Grant Stinchfield and Larry Marino - featuring SPECIAL GUESTS: Steve Hilton, Host of The Steve Hilton Show and Founder, Golden Together, Sonja Shaw, President, Chino Valley USD School Board and Sheriff Alex Villanueva, former LA County Sheriff and Candidate for the Los Angeles County Board of Supervisors – District 4.
With all the election turmoil and indictments, YOU can't afford not to get involved in politics. This is the chance to get clarity….directly from the experts.
Get the best tickets NOW before they sell out! TICKETS ON SALE NOW! *Hilton Hotel Self-Parking is only $16 (regularly $50) when you pick-up a Validation Ticket from the Registration Table and use the Validation Machines in the Hotel Foyer and Main Entrance.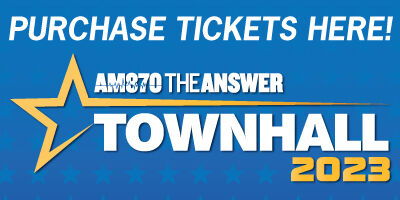 For a Limited Time, While Supplies Last - General Admission Tickets are 50% Off when you use the Promo Code "FLASH".
Save $50 Off Premium Tickets with Promo Code "FIFTY".
SCHEDULE
Townhall 2023 Pre-Show Event with Jen and Grant - 12:30 pm
Doors Open for Seating - 1:30 pm
Townhall 2023 Program - 2:00 pm
Townhall 2023 VIP Reception* - 4:30 pm
*VIP Reception includes Beverage Ticket, Hors d'oeuvres and Meet and Greet with Townhall Panelists (Due to scheduling conflict, Charlie Kirk will not be attending the VIP Reception).
Sponsored by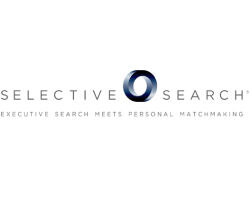 Location:
Universal Hilton Hotel
555 Universal Hollywood Drive
Universal City, CA 91608
Google Map