6:00 - 9:30 PM on Thursday, August 18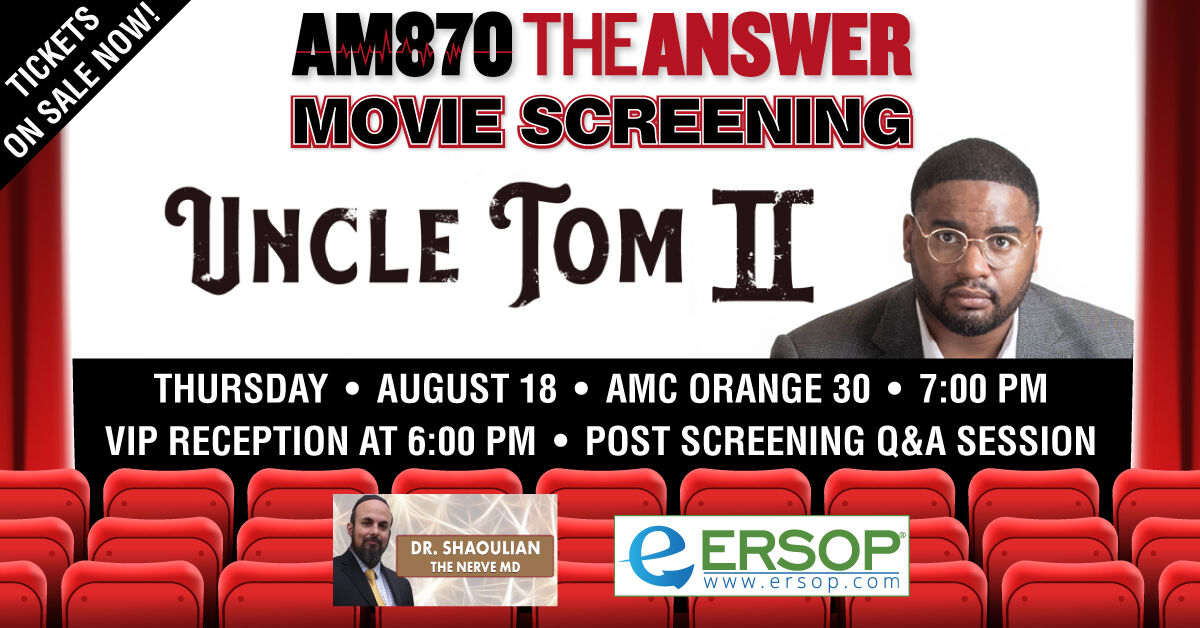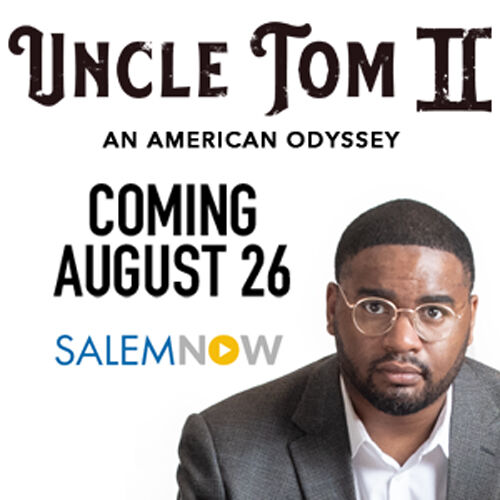 Don't miss the incredible eye opening documentary
Uncle Tom II, An American
Odyssey
the new movie from
Executive Producer Larry Elder
and
Director Justin Malone
- the follow up documentary to the critically acclaimed
Uncle Tom.
Uncle Tom II premieres on Friday, August 26, 2022 on Salem Now - but you are invited to a SPECIAL PRE-RELEASE MOVIE SCREENING on Thursday, August 18, 2022 at the AMC Orange 30 located at 20 City Boulevard West in the City of Orange, sponsored by Dr. Natan Shaoulian, The Nerve MD and ERSOP.com.
Uncle Tom II is a compelling and brave analysis of black America with Brandon Tatum, Voddie Baucham and Chad Jackson about the cultural shift from Black entrepreneurship, prosperity, faith and patriotism, to a deceptive negative model of black identity in America. Learn the truth about Marxist strategies to create racial tension, the NAACP agenda, Black Lives Matter and more!

Join AM870 The Answer for this SPECIAL PRE-RELEASE MOVIE SCREENING on Thursday August 18, 2022 at 7:00 pm at the AMC Orange 30 in the city of Orange and following the movie - participate in a special Question and Answer Session with Larry Elder, Justin Malone and Chad Jackson.
PLUS there will be a SPECIAL PRE-SHOW VIP RECEPTION which includes snacks an adult beverage and a Meet and Greet with hosts Larry Elder and Justin Malone.
Get your tickets NOW for this SPECIAL UNCLE TOM II PRE-RELEASE MOVIE SCREENING

General Admission Tickets are $29.00 each and include the post-screening Question and Answer Session.
Doors open at 6:45 pm for seating on a first come, first served basis.
SOLD OUT! VIP Tickets are $99.00 each and include snacks and one adult beverage and Pre-Event Meet and Greet with
Larry Elder and Justin Malone and preferred seating. VIP Reception begins at 6:00 pm.
Sponsored by
In celebration of the release of Uncle Tom II - you can stream Uncle Tom - An Oral History of the American Black Conservative for FREE now through August 26, 2022.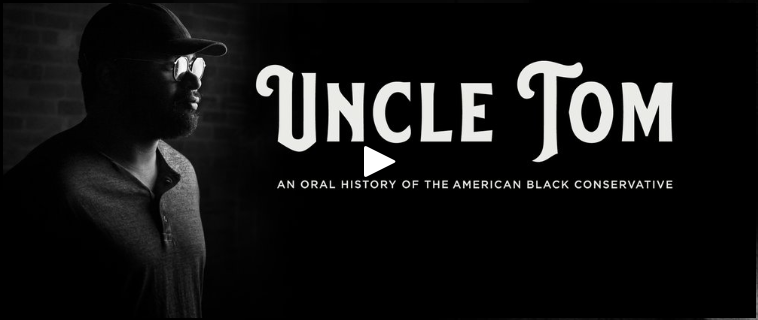 Location:
AMC Orange 30
20 City Boulevard West
Orange, CA 92868
Google Map