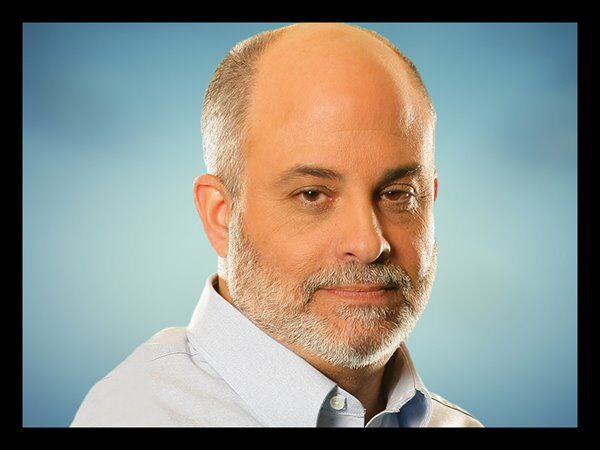 The Mark Levin Show with conservative commentator Mark Levin.
Show Links:
---
The Mark Levin Show has been one of the top rated and hottest shows on Talk radio broadcasting daily on nearly 400 stations since its inception. He is also one of the top authors in the political arena. Mark's show on WABC in New York City skyrocketed to Number 1 on the AM dial in his first 18 months on the air in the competitive 6:00 PM and hasn't looked back since.
Levin took over the WABC 6:00 PM slot on September 2, 2003. Before that, he hosted a popular Sunday afternoon program. "He's smart, witty, and fast on the draw," according to former WABC Program Director Phil Boyce. "He has this sharp sarcastic wit that can easily stun his opponents. I know I would not want to debate him." Mark manages to come up with a new twist on the day's top news events, as well as his own unique information. His passion and intellect have made him a favorite of radio listeners in every corner of America and in great demand as a political and legal commentator, appearing on hundreds of television and radio programs as well as the host of his own Fox News Channel Program, Life, Liberty and Levin.
Mark has been a frequent guest and substitute host on The Sean Hannity Show, and has also been an advisor to Rush Limbaugh, who frequently refers to him on the air with the nickname "F. Lee Levin." He is perhaps more well-known for his nickname, "The Great One," coined by his friend Hannity.
Mark's books have all had similar success starting with 'Men in Black' (2005) and 'Rescuing Sprite: A Dog Lovers Story of Joy and Anguish' (2007). 'Ameritopia: The Unmaking of America' (2012), 'The Liberty Amendment's' (2014) 'Plunder and Deceit: Big Governments Exploitation of Young People and the Future' (2016) have all skyrocket to #1 on both Amazon and The New York Times Best Sellers List.
On Television, Mark heads "Life, Liberty & Levin" on The Fox News Channel, a show that goes beyond soundbites and clickbait with in depth analysis and interviews that effect todays issues that get only a minute or so on other outlets. Mark also hosts "LevinTV", a nightly program available to subscribers on CRTV.
Mark Levin is one of America's preeminent conservative commentators and constitutional lawyers. Levin is also the Editor-in-Chief of Conservative Review, a contributing editor for National Review Online. He has served as a top advisor to several members of President Ronald Reagan's Cabinet – including as Chief of Staff to the Attorney General of the United States. In 2001, the American Conservative Union named Levin the recipient of the prestigious Ronald Reagan Award. He currently practices law in the private sector, heading up the prestigious Landmark Legal Foundation in Washington DC.