Fox News Sunday with Chris Wallace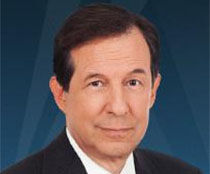 Chris Wallace is the anchor of "Fox News Sunday" (FNS), Fox Broadcasting Company's Sunday morning public affairs program. He also contributes to Fox News Channel's "America's Election HQ" coverage and is based in Washington, D.C.
Wallace interviewed all the Republican presidential candidates during the 2012 Republican primaries. Most notably, he was the first Sunday news host to interview Republican presidential candidate Mitt Romney, who had not appeared on a Sunday news talk show in close to two years. Wallace also served as a panelist in a number of FNC's Republican primary debates.
Show Links: