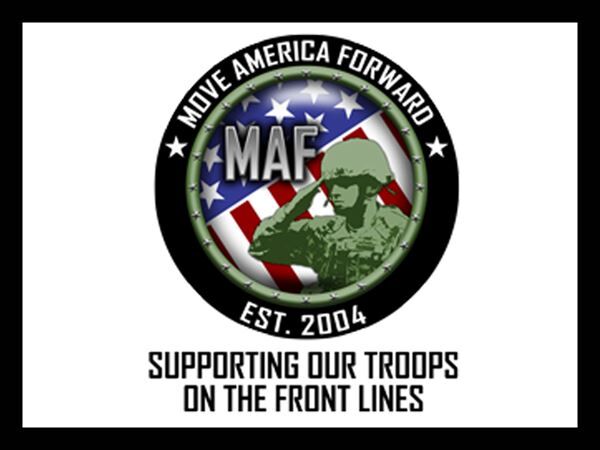 AM870 THE ANSWER INVITES YOU TO SUPPORT OUR MILITARY!
With over 300,000 US troops still deployed around the world such as Afghanistan, Iraq, Syria, South Korea, and now other unknown locations around the globe, Move America Forward sends Care Packs as a powerful reminder to all our troops serving to protect us all that they are not forgotten, and so very appreciated.

Each MAF Care Pack includes items such as: Hot Apple Cider, Shampoo & Conditioner, Deodorant, Toothpaste, Toothbrushes, Foot Cream or Powder, SPF Lip Balm, SPF Sunscreen, Bug Repellent, Military Issue Boot Socks, Magazines and Books, Casino Style Playing Cards, Phone Cards, Instant Lunches, Batteries, Laundry Detergent, Military Crisis Line/Military OneSource Resource Information, Care Packages Request Form, Handwritten Thank You Messages from School Children and other Supporters, Seasonal Items for Current Holiday, K-9 Care Packages also include eye-protecting "Doggles" & extra strong Kong Brand dog toys.
Each box is individually addressed to a Marine, Airmen, Sailor or Soldier.

Please STAND UP FOR OUR MILITARY by sending Care Packs. Please select from one of the Care Pack options listed below and help honor and remember our Service Members. Thank you.
Show Links: